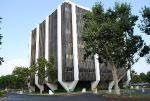 Office hours: By appointment only.
Appointments and patient inquiries: By telephone only.




Contact Information:

Fibromyalgia Polypain Arthritis Center
801 North Tustin Avenue
Suite 503
Santa Ana, California 92705

Telephone: (714) 973-4636
Fax: (714) 973-4776
Email: For all patient inquiries, please contact us by telephone.


Legal / Industry Expert Services

Media

Speaking and Lectures


We are conveniently located in Central Orange County with easy access from all points in Southern California.